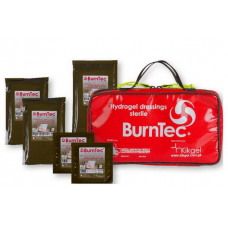 Burntec Minor Burn Dressing Kit
For use in the following situati..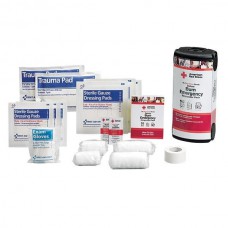 American Red Cross Deluxe Burn Emergency Responder Pack
A larger quantity of essential supp..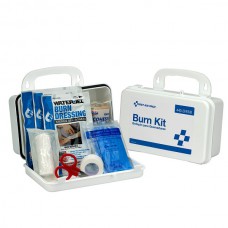 Hard-Sided Weatherproof Burn Kit
Contains all the basics for dealing..
Burn Care Kits
Are burns an underlying threat in your workplace? While personal protective gear frequently does the job of keeping workers safe, freak accidents can happen. For those rare occurrences, prepare your area with one of our efficient and thorough burn care kits. Containing sterile gauze rolls, elastic bandages, first aid tape, Water-Jel burn dressings, scissors, and vinyl gloves, our burn care kits hold everything in sturdy plastic case topped with a handle. In the event of an emergency, the kit can easily be brought to the area, and the tools for soothing, protecting, and keeping out contaminants can be applied.