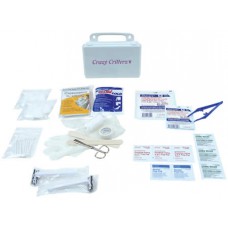 - Plastic case, wall mountable - Co..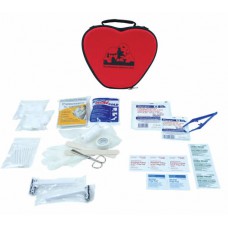 Pet First Aid Kit in EVA Heart
54 pieces 600D Polyester EVA foam..
Pet First Aid Kits
Cuts, bruises, and insect bites aren't just hazards for you - your pet can equally be harmed. Rather than attempting to dress a wound on your dog or cat with supplies meant for humans, be ready with a pet first aid kit. Designed much like one for you, each pet first aid kit contains a cold compress, emergency blanket, gauze, instruments, sting relief, antiseptic, applicants, razors, alcohol and iodine pads, and depressants, among other essentials. Prepare for vacations or even walks in the park with one of our combinations. Aside from general kits, find combinations for dogs and cats, as well as travel sets and safety supplies.